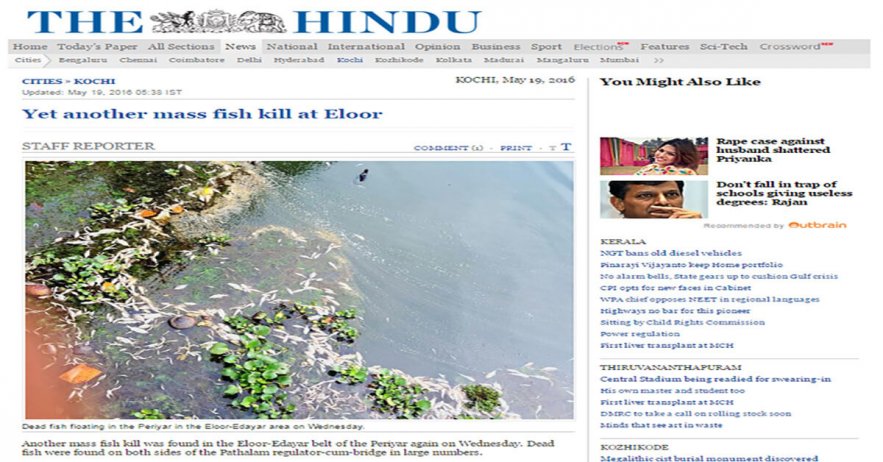 Another mass fish kill was found in the Eloor-Edayar belt of the Periyar again on Wednesday. Dead fish were found on both sides of the Pathalam regulator-cum-bridge in large numbers.
Lack of oxygen in water is said to be the reason for the incident.
This is the second time in the last one week that dead fish has surfaced on a large-scale. Last week, fish kill was spotted on Thursday and Friday.